The Best History Curriculum for Homeschooling High School
We have used Compass Classroom for several of our high school kids. It is by far one of my favorite homeschooling resources! The material is accurate, interesting and so easy to use. Click on the banner to see a sample of their American History curriculum, and I'll post additional courses below that I know you'll want to check out!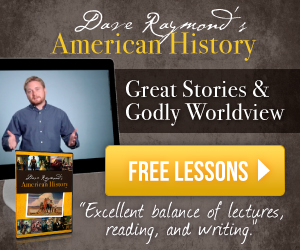 Homeschool Made Simple is a video course by Carol Joy Seid that offers fresh inspiration to new or burned-out homeschool moms, with lots of practical advice for inspiring your children to love learning through simple and effective means. Click on the banner below to watch the trailer.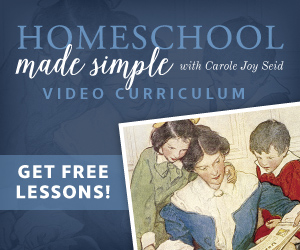 Grammar of Poetry teaches the mechanics of poetry by using the classical approach of imitation. It is designed for 6-9th grade level, but is also appropriate for older children and adults seeking to achieve a better knowledge of how poetry works.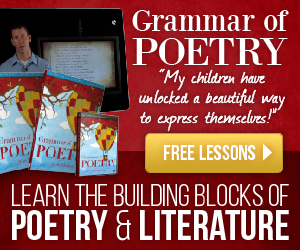 And those are just a handful of SO many fantastic resources Compass Classroom  has to offer! Check out all their videos (including audio books and films!) HERE.
2 Responses to "The Best Homeschool Christian History Curriculum (That Takes No Work for You!)"
Leave a Reply
Dissenting comments are welcome only in the spirit of "iron sharpening iron"; hateful or angry responses will be removed at my discretion. You may add your gravatar (image) at
Gravatar