Type A. Dreamer. Visionary. Whatever you call it, I'm one of those. Are you? (Long lines kill you a little inside. Patience: not your super power. To everything there is a purpose. Otherwise, what's the point? (There's isn't one, see?) )
It has its perks, but oh boy, does it have its pitfalls too. Like wishing your vision of how things should be can happen RIGHT NOW. ALL AT ONCE.
The new year is always an exciting time for me, but I have to face it with reality firmly in place, knowing I'm not going to do all the things I'd really like to do. Maybe you get a little over zealous this time of year?
So how do we make the most of this new energy/inspiration, without burning out and doing nothing because we decided we can't do everything? (Some of you are like, "Wha????")
But you know who you are if you get it. So…my plan is to add things one at a time. Baby steps.
For example, I want to start eating totally healthy. But realistically, I'm not going to change our diet 100% tomorrow. It doesn't have to be all or nothing (bells go off in my head just now). I can start changing our diet tomorrow–one thing (or two) at a time.
DIET
So this week's meal plan includes a new breakfast item, as I work to replace cereal. We also do yogurt with fruit one morning, sometimes just oatmeal (kicking and screaming) or eggs. But we default to cereal because it's easier and I'm working to change that this year. I'm working in each menu category to change one thing, either adding or removing something that will improve our diet a bit.
Oatmeal Blueberry Yogurt Pancakes (Ambitious Kitchen)
And water. I'm simply going to keep my big cup WITH A STRAW (the straw is key) beside me and sip all day, until I get my 70 or so ounces in.  And keep taking my multi vitamin. Remember these small, easy things that help keep your health optimal so you feel like doing the big things.
MINISTRY
It is what we do, as Christians, and a priority Jesus taught us when He lived on earth. It's so easy, when you run a busy household, to think you can't "do ministry" or to feel you just don't have time for anything else. I have two things to say about that:
Your very life is a ministry IF you live it that way and understand your purpose. To love your neighbor as yourself is lived out tangibly in a million ways, and it is especially lived out (or not) at  home. See your children and your husband differently. They are your neighbor. How are we loving and serving them? Joyfully or grudgingly? It doesn't matter that it's your house and your laundry and your dishes and your people. Why do we treat this place differently? These are the front row of people God has given us through which to fulfill His commands. How are we doing?
Ministry doesn't have to be a grand production. I've said it here many times, but taking a simple meal (just a little extra prepared from your own dinner) to someone who needs it is a big deal. To them and to your children who are learning by what you do more than what you say. Loving others is ministry. Use your gifts and do it simply and sincerely.
EXERCISE
I don't exercise much at all. I'm busy, I just don't like to exercise. As important as I know it is, I'm too impatient to do it or something. But I know if I start small (like super small) and make it a regular part of my day, I can build it as a habit. I don't have to start Cross Fit or train for a triathlon. I just have to do more than I'm doing now and work from there. Rebounding or taking short, brisk walks is a good start if you are an anti-exerciser. Do it for the children.
PRAYER
Why is this so hard? (Again, as a person who struggles with impatience, feeling driven to be always doing something, it takes a real discipline to be still and do the work that doesn't always bring instant results.) I bought a prayer journal (this one, if you want to see) to help me be more deliberate. If I have to ponder, and write it down, I think it will really help me focus on the importance of taking this time out of my day. I have not believed God enough. Have you? I'm going to start praying like I believe He is able to answer.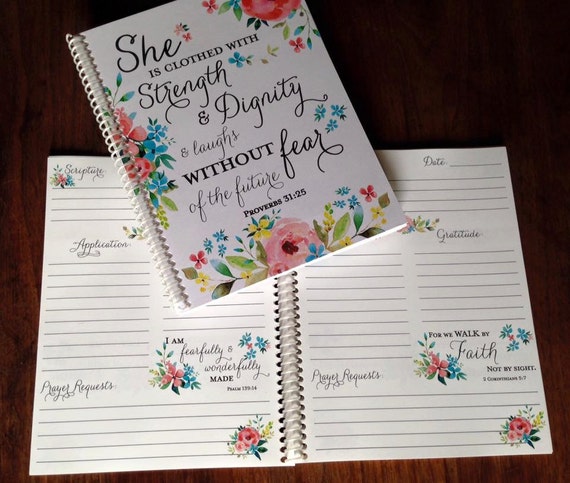 ORGANIZATION
This one's tough for me. Clutter paralyzes me more than motivates me. But I do know nothing has freed me up as much as purging and getting rid of things we really don't need or use. I'm convinced, especially in a large family, that purging is absolutely essential to sanity. It must be done consistently. And the peaceful feeling of paring down should cause us to pause before we buy more stuff to take its place.
Also, having a planner and taking time each week to plan out the next week helps put us in a frame of mind for readiness. We should give up the picture-perfect schedule or house or day. But we can do small things to manage the chaos and having a plan is a great way to start. There are a lot of great ones out there (or you can make your own) but for me, simple is best or I probably won't keep up with it.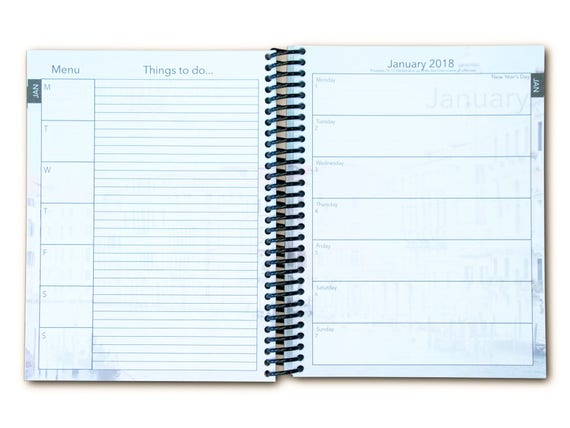 I am praying about and continuing to grow my businesses, Avalee Natural Skin Care now White and Lea Natural Skin Care, and Bamboo & Burlap because it is necessary for our family financially, and I'm so thankful to live in a place where we are not bound by limitations but can pull ourselves up by the boot straps when necessary and pursue extra means of income. If any of you are looking to earn some extra income and have wanted to start a business but aren't sure where to start, email me and I'll be happy to tell you what I know.
I love hearing other ideas about practical ways to make this a better/healthier/happier new year. Will you share?
I do know this: the Lord Jesus, in whom I live and move and have my being, must be the center of all of it. I am determining to continue seeking to grow in His Word, letting Him shape me into more of His image and practicing fleshing that out to those around me.
 ~~~~~~~~~~~~~~~~~~~~~~~~~~
Visit our store for more encouraging resources.
12 Responses to "How To Tackle the New Year When You Want to Do ALL THE THINGS at Once (Practical Steps)"
Leave a Reply
Dissenting comments are welcome only in the spirit of "iron sharpening iron"; hateful or angry responses will be removed at my discretion. You may add your gravatar (image) at
Gravatar