My daughter, Bria, is going on a mission trip to Peru this May and in order to help her raise money for her trip, I am running a sale for the next 3 days (Sale ended)
You can read a bit more about her trip and her financial goal HERE.
We're really excited for the opportunity for her to use her gifts and pray that the team will pour themselves out for Him. She is one task-oriented, goal-setting girl. She's been spending extra time studying carpentry and plumbing, so I think she'll do great on the project.
It's also been a fun time to involve everyone in the study of the Peruvian culture and try to learn a little Spanish.
So if you feel led to assist with this effort, we will be most grateful. All profits from the sale will go directly to her.0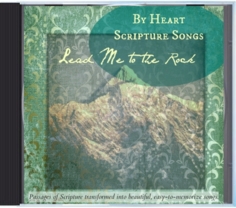 Our By Heart Scripture Songs CD is 25% off. It has a whole new look that I'm excited about!
Use coupon code: "peru" to get the discount.
($40 $20)
Use coupon code: legacy
48 Responses to "A Sale For You to Send Bri to Peru"